This is something new that I am going to be starting.  It's a tribute to all the amazingly talented people and their creative ideas that inspire us all.  Each week will have a diffenent things that I have found during the week that provoke inpiration, flares creativity and up lifts the soul.  Hope you all enjoy!


This week's five are 
Over at 
Asdfghjkllove;
 there are tons of inspirational word art.  And how true is this saying.  How many times we all over think issues and make them so much bigger than they really are?
This print from
A Vintage Poster
is so relavent to yesterday's post my Craft Room Mayhem.
 Not only is this a great saying, but its also an interesting way to see the message.
A favorite verse of mine!
And last but not least....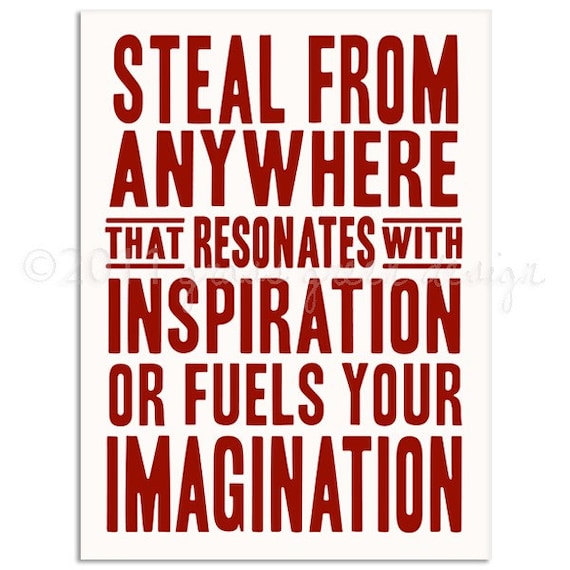 A wonderful quote and print from my friend
Lisa Grass-Schultz
at
Grass Green Designs
.  So  excited to have this to add to my craft room!  Check out her
ETSY shop
to see her other amazing prints and head on over to the 
Grass Green Designs Blog
  and she what she's been up to.
Hope you have enjoyed!  Thanks for reading and have a wonderful weekend!