I have been a very busy mama as of late.  I finally got my energy back, or at least most of it.  This past week I have been busy scanning pictures of my mother's family - all eleven kids, parents, and grand parents and people that I am sure I am going to have to do some digging on to find our exactly who they are.
Its been a lot of work.  But it's been fun work.  Never did I dream that I would be able to have the privilege to look back on a beautiful story of my grandparents lives.  It is truly amazing to look at some of these pictures. My Grandmother loved to take pictures, and moving pictures for that matter too.  As a young child I remember watching those home movies, and it was so much fun watching my mother and her siblings grow up.  The pictures are much the same. I know my grandparents didn't have a lot.  But what they didn't have have was made up in love and laughter.   I just thought that I would share some of these beautiful memories with you.  I am sure that my family will like these a little more, but they are worth sharing.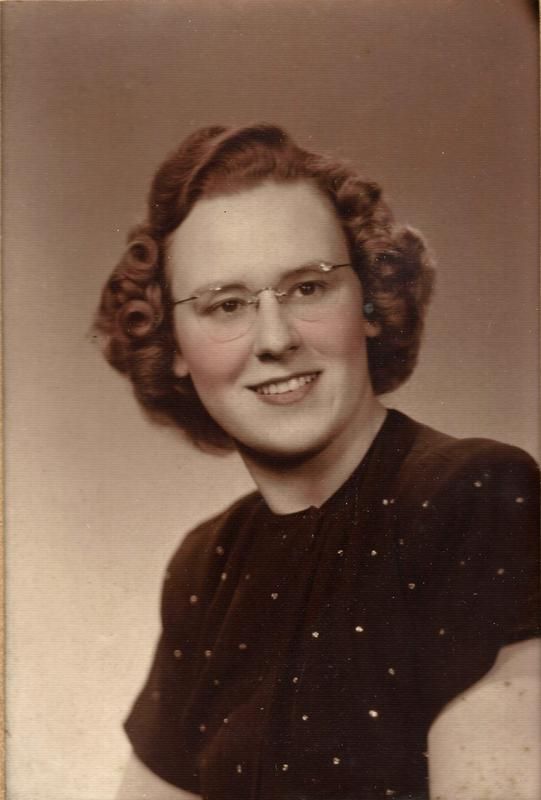 Julia 1947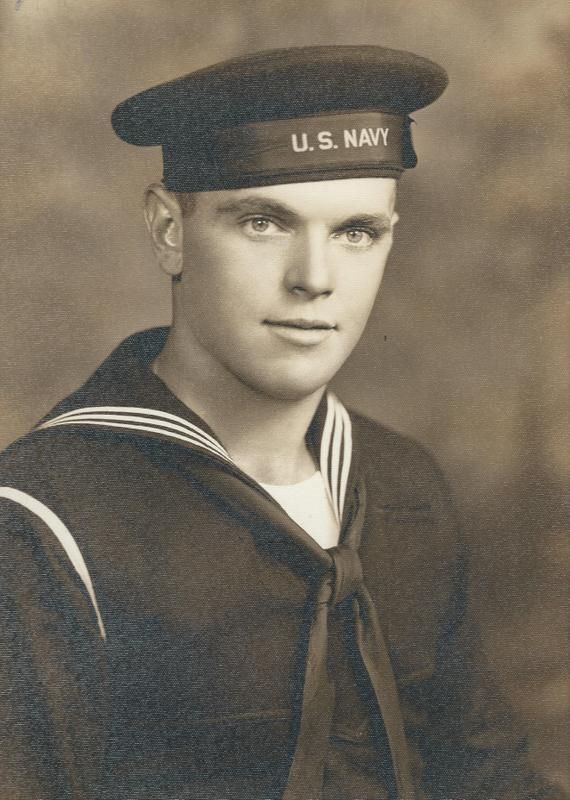 Nicholas - World War II Seabees
The love of these two became one.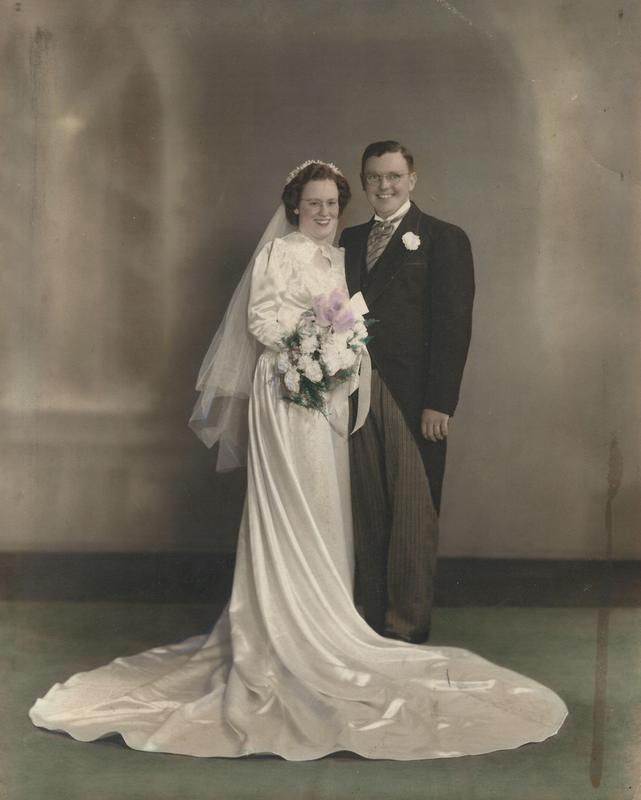 Married May 8, 1948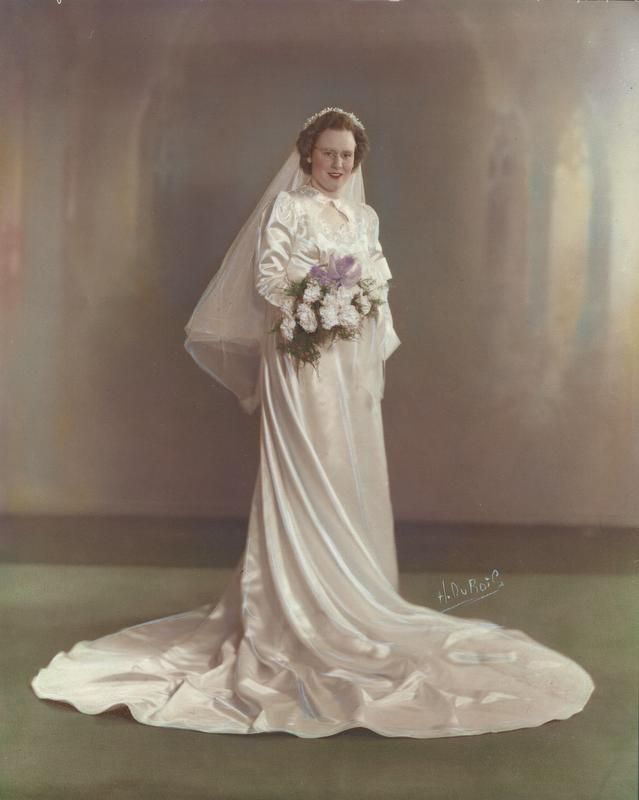 Isn't my Grandmother beautiful.
By the way she colored her wedding photos herself.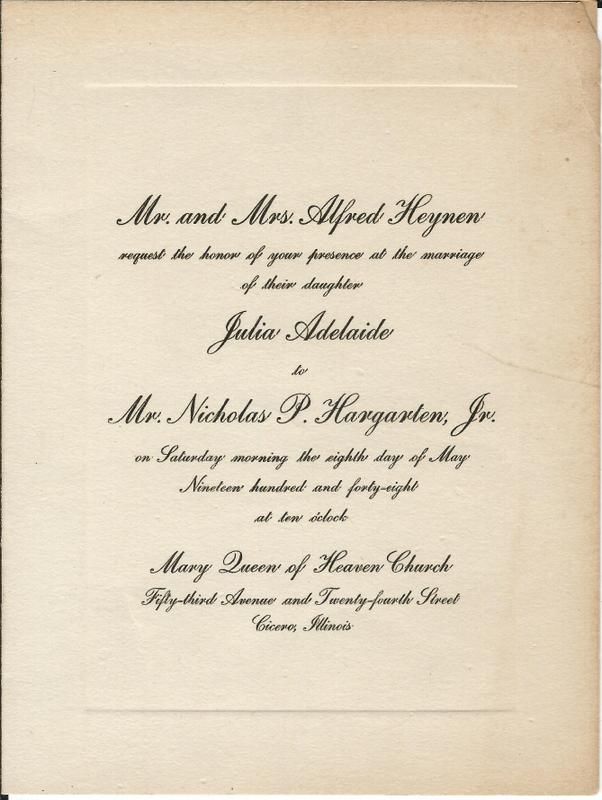 Their wedding invitation. Not much has changed here in the last 64 years.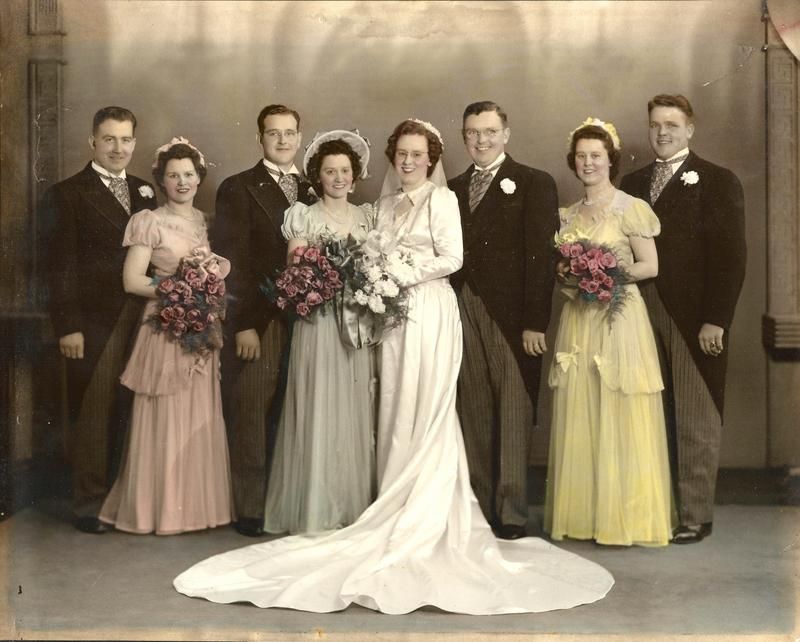 Nick & Julia's Bridal Party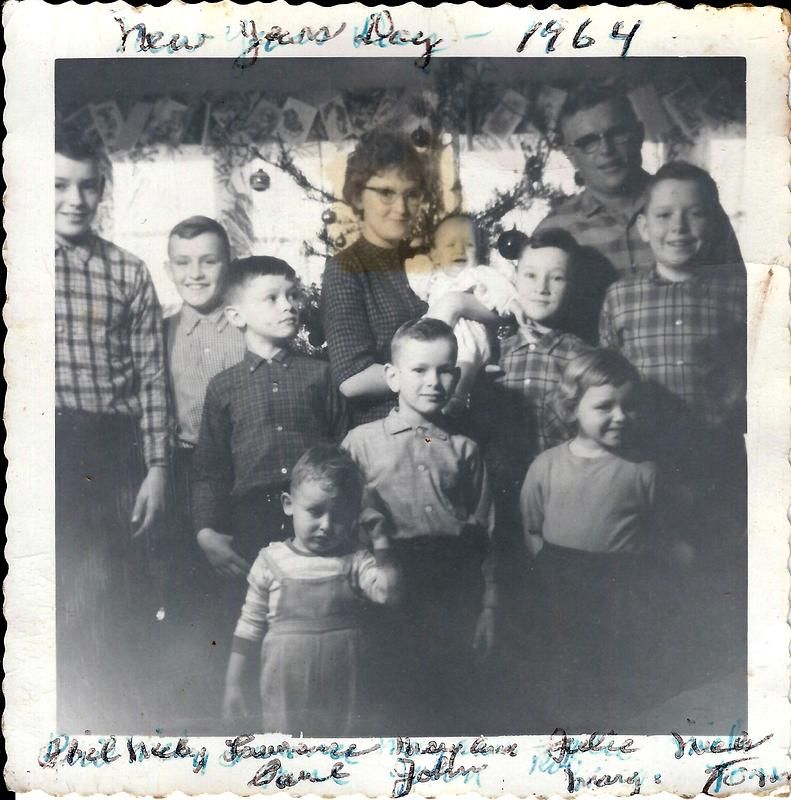 Grandpa with 10 of 11 children.
left-right 
Back: Phil, Nick, Lawrence, MaryAnn & Julie, Grandpa, Tom
Front: Paul, John, Robert, & Margaret (my Mom)

July 8, 2006 - our wedding
 All their love, laughter and tears produced this!!!
Nick + Julia = 11 wonderful children
11 wonderful children + 11 amazing spouses = 52 Grandchildren
Those 52 grandchildren have brought 19 great-grandchildren into the world with three more on the way by the end of the year (as of today. :) )
I hope you have enjoyed looking at these precious pictures as much as I have.  Our entire family has been immensely blessed!  
Thanks for reading!  Have a great weekend!